"I wanted to take a moment to say thank you to all who were involved in the care and management of my father-in-law, Bill, during his stay. Spring/Summer of 2020 was a very challenging course for us at times not knowing if he would live, and to then know that he was well enough to go to an SNF level rehab and be able to have him in a community that we knew and trusted was invaluable. My thanks extends to the unit staff for their minute to minute care, compassion and patience; to the rehab staff for getting him to a supervised level for most of his needs (such an awesome surprise and achievement!); to the billing department for their patience with the Medicaid process; and to the medical staff for managing his medical needs so well. Cheryl, thank you for your communication and attention during the discharge process – we didn't think for a long time that we were going to be able to have him home, and we are grateful (despite the adjustment it has been!) that we are able to. I look forward to continuing to collaborate more in the professional realm, and appreciate your continued quality of care for all your residents!"
– ANNA L. POLLARD, LICSW, C-ASWCM
---
"I am grateful that there was an opening at Briarwood for my mother Rita to do rehab, after a week's stay at Beth Israel Hospital in Needham. Right from the beginning, the doctor in charge of my mother's care was able to discern her condition and what needed to be done for her. My interactions with the nurses, aides, and other staff members were positive across the board. I am deeply thankful for the care my mother received, which made a difficult situation easier for me and my family to bear. Thank you for the work you do!"
-Mark Girard
---
"The rehab I had here was a good extension of the acute rehab I had prior at Spaulding. I got good treatment by all of the rehab staff. The food was pretty good! The organization does a good job with the food – it's served the way you would want it to be served. I recommend folks looking for therapy to come to Briarwood, they push you so you regain your independence. There are some very dedicated people here."
-Robert Merriam
---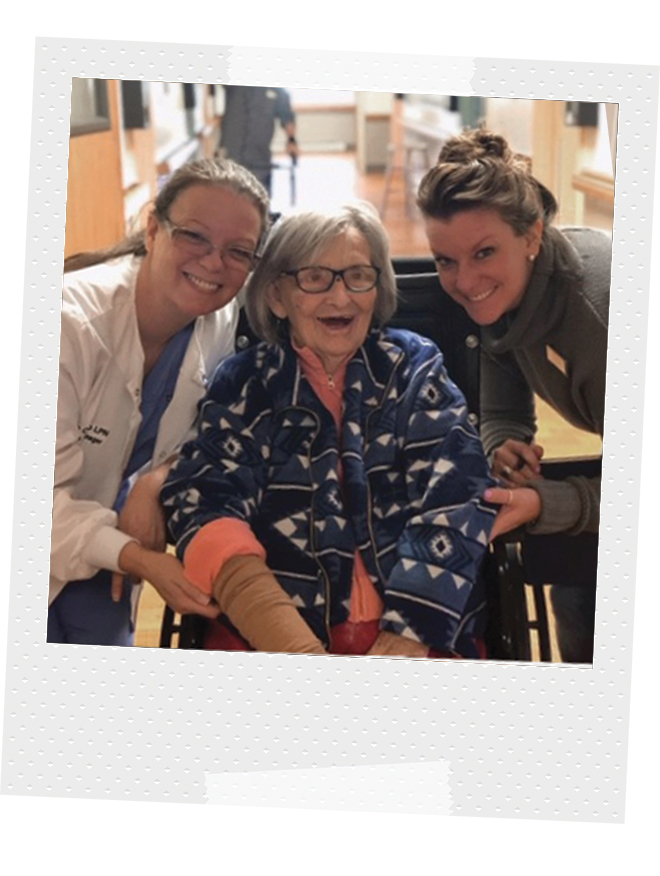 THE CARE MY MOTHER RECEIVED AT BRIARWOOD WAS FANTASTIC
"The staff members here at Briarwood are very friendly! Communication was consistent and I would recommend Briarwood Healthcare as a great facility."
-Jonathan Epstein
Son of Sally Epstein
---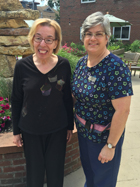 I can honestly say the therapy here was very impressive. The therapists treated us as people rather than people with poor health. It was fun to be here. I often did not realize I was having therapy until it was over. I would most definitely recommend others to come here.
–Deborah C. Block
---
I am writing this note of heartfelt thanks to you and your very caring and outstanding capable staff.
After having a total knee replacement at The Brigham and Women's Hospital, I was brought by ambulance to your facility for rehabilitation. Thank you for making certain that my room accommodation was wonderful. I would like to say that the entire staff was outstanding the entire time.
I would like to point out that upon starting physical therapy, I wondered if this very active 77-year-old woman would be able to walk, swim, ski, play golf, dance and continue to have the good quality of life which was my lifestyle.
The dedication and unending hard work by all the physical and occupational therapists was second to none. I would like to also compliment your facility on the availability of the outstanding equipment.
I would like to mention that from the day I was engaged in using the gravity-free treadmill, I was on my way to full recovery. The use of additional equipment and personal attention by the physical and occupational therapists are definitely the reasons that my ratio flexibility reached 104. I am still working at improvement.
I remain with heartfelt THANKS to all of you,
– Mary A. Levoy, Room 111A
---
"Life At Briarwood"
At 61, I've been chronically ill and have spent most of my life in senior housing and rehabs. Currently, I am in rehab at Briarwood an exceptional facility in Needham. Briarwood has a warm, welcoming and friendly, family-style atmosphere. I've only been here for about 10 days and made good friends. Among the administrative staff, nursing, social workers, kitchen staff, the CNA's and all of the support staff.
While no rehab is perfect, out of the five I've been to, Briarwood is clearly the best. The physical plant is also lovely, featuring a library with computer and plenty of books and a lovely family room with a homey visiting space and my favorite, a Keurig coffee machine. Whether you need short or long term care Briarwood is the way to go!
– Joan Borowitz
---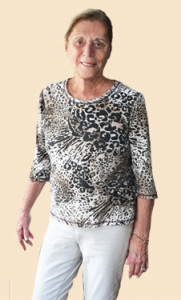 Looking for a facility for inpatient rehab after a planned knee replacement surgery, I investigated several places, many close to my home in Norton. I had a brochure for Briarwood Center in Needham and noted the zero gravity treadmill in the PT Department, which proved to be a great help in my rehab. This validated my decision to pick Briarwood.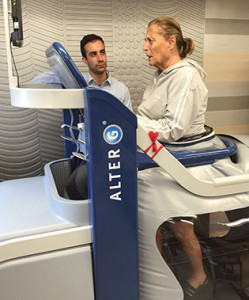 I am so happy I went to Briarwood for my rehab. The facility was clean, the staff was pleasant and helpful and the PT department was excellent. My family and friends found it to be a conveniently short distance from 1-95 and were comfortable visiting me, sharing time together in the beautiful garden, as well as meals in the dining room. I received excellent care and would not hesitate to recommend Briarwood to my friends. As a matter of fact, I am returning in October after I have my second knee replacement surgery.
– Lorraine Foley
---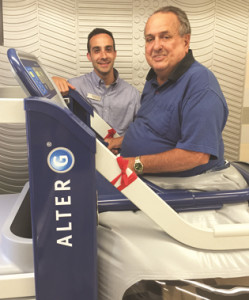 "Briarwood Rehabilitation & Healthcare Center is the BEST place to get well. The staff here was extremely professional and kind throughout my stay."
– Alan Santos
---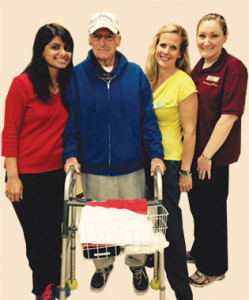 "Your staff is so great… I want to get more people from my town to come here. I want them to know about Briarwood."
– Carl Sheridan, Retired Chief of Police for the town of Dover, MA
---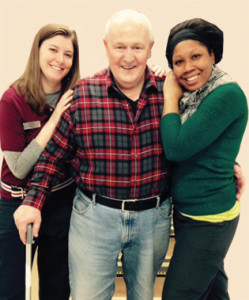 "This place is exactly what I needed! The rehab staff was the best… I can't say enough about them. They really are a team. I will truly miss them and I really mean it."
– Paul Feehily