Home
>
News & Events
>
Pulmonary Rehabilitation Week Spotlight – Regina Paquette
Pulmonary Rehabilitation Week Spotlight – Regina Paquette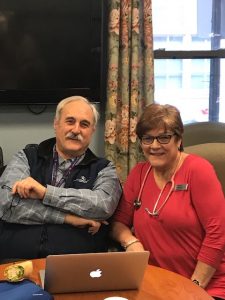 In honor of #PulmonaryRehabilitationWeek, we wanted to spotlight our very own Respiratory Therapist, Regina Paquette. Regina has been a Respiratory Therapist for over 25 years. A born caregiver, she has practiced in all aspects, from pediatrics to the elderly and home care as well.
She supports her profession locally by being a member of the advisory board for Massassoit Community College and belongs to the MSRC ( Massachusetts Society of Respiratory Care).
Nationally she is a member of both the AARC (American Association of Respiratory Care) and the NBRC (National Board of Respiratory Care).
She fell in love with pulmonary rehab over 10 years ago and has devoted herself to it ever since.
To learn more about our Cardio Pulmonary Program please click here. #CaringCareers